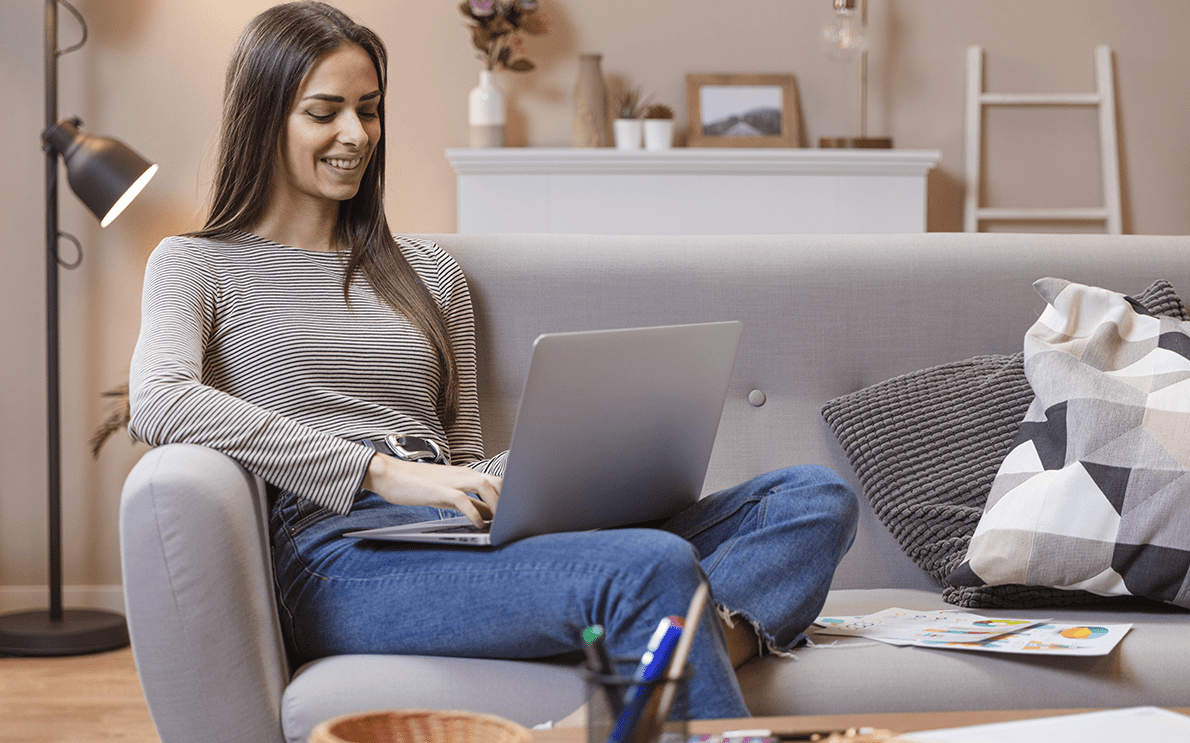 4 Common Myths about Work-From-Home Get Debunked
Until the time when COVID-19 pandemic engulfed the entire world, working from home was thought not to be much productive. It was dangling between fantasy and unfeasibility. Employers used to urge it would not give the anticipated outcomes due to some misconceptions—"employees won't focus on their work", "it is unmanageable to communicate with the teammates", and "productivity will come down".
For the time being, employees were also under the impression that they would hardly be able to work properly from home. But, no matter whatever our predispositions are, we are unexpectedly pushed into a new kind of environment where work-from-home has become a new normal. Many large employers have asked their employees to stay at home due to the pandemic situation. Recently, Google has extended its work-from-home model through the summer of 2021 as other giant employers have.
At CST, our professionals have been working from home for the last 4-5 months. And we are now aware of the new model that how some common myths regarding the work-from-home culture are busted.
Here Is What CST Has To Say about the Common Myths about the Remote Working Model
Myth 1: "Remote Employees are Idle and Hardly Do Their Job at Home."
When you're working from your home, your office equals and seniors generally believe that you are not doing your job properly. Since the remote workers are not seen in the office, sitting next to their manager or team lead, doubters start assuming that they hardly do their job.
During the pandemic, the myth has been debunked as many employers are in favor of promoting remote working models. They have observed that the employees are working harder and longer than the in-office employees.
Myth 2: "Productivity shrinks."
Another misconception regarding the remote working model is that productivity shrinks when employees choose to work from home. But it has been proven unscientific by those who have been working from home and giving better productivity for the last 5-6 months. If the work is managed with intent, then it doesn't matter whether you work in the office or from home.
Myth 3: "You will have a better balance between your professional and personal life."
When you visualize a work-from-home model, the first thing that comes on your mind is the perfect balance between personal and professional life—doing a few tasks, and giving much more time to the family.
But the reality doesn't look like this—a professional employee with good intent doesn't find it as an opportunity to spend some quality time with family as he/she sits with the laptop and avoids family interruptions at all costs.
Myth 4: "You cannot be a good manager if you prefer working remotely."
While many employers are doubtful of engaging with remote employees as the employers believe that they will not be able to monitor and observe in-office employees.
Actually, one of the biggest misconceptions that CST wants to disapprove positively is that "the remote employees are unable to manage their team". A large number of our senior employees are managing their team and assignment well.